A Punk that only appears in kotomi History in the Manga .
When Junta tries to cure to kotomi of its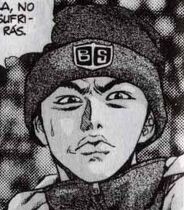 problem they find with tetsuo and its friend who quickly strikes Junta and tries to take advantage kotomi the one that hopelessly attempt to hold but because tetsuo was fingering she cant hold anymore and shot a flatulence in tetsuo's nose. Then Junta appears and he punch both punks and  teletransport both just to him nail in the ass.He later try to take revenge of Junta & Kotomi
Tetsuo

Age

17

Manga Volumen

4,5

Manga Chapter

30,31,33,37
Censorship
Edit
during the international release of the manga (in united states) the panel where tetsuo try to rape kotomi are edited
where are a few examples: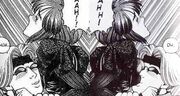 Ad blocker interference detected!
Wikia is a free-to-use site that makes money from advertising. We have a modified experience for viewers using ad blockers

Wikia is not accessible if you've made further modifications. Remove the custom ad blocker rule(s) and the page will load as expected.